App Details → Write a Review
The write review interface is a modal window that provides a way to write and commit app reviews.
To access this page, tap the Write a Review button on either the App Details or the View All Reviews pages.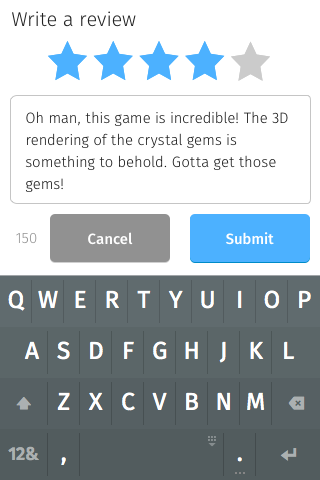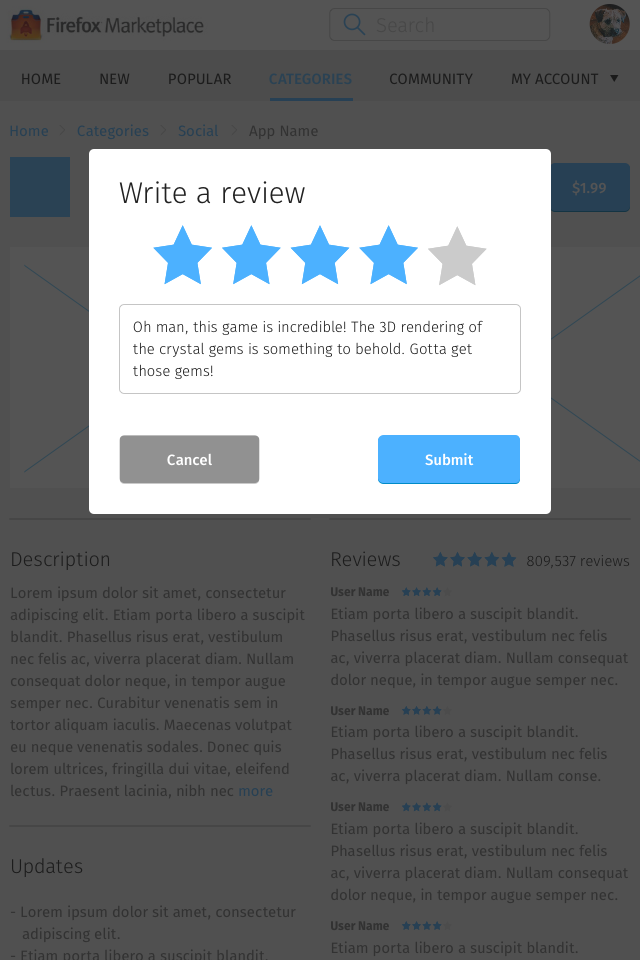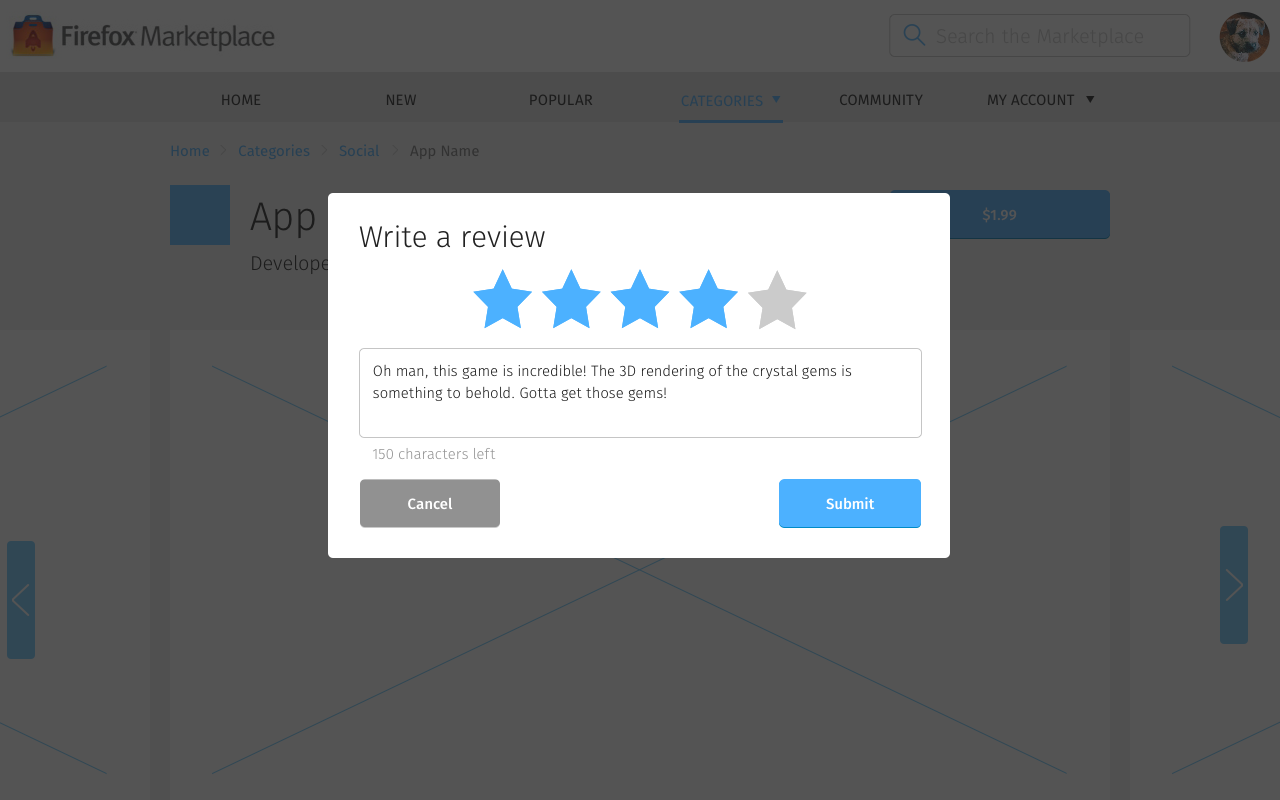 This interface contains:
Star ratings: scales from 1–5 and are highlighted when selected or moused over.
Review textbox: contains up to 150 characters.
Character count: starts at 150 and counts down as the review textbox fills up.
Cancel button: dismisses this modal window.
Submit button: commit review using the values from star ratings and textbox, then dismisses this modal window. This button only appears after a star ratings has been selected and the review textbox contained a value.